Oi, 2019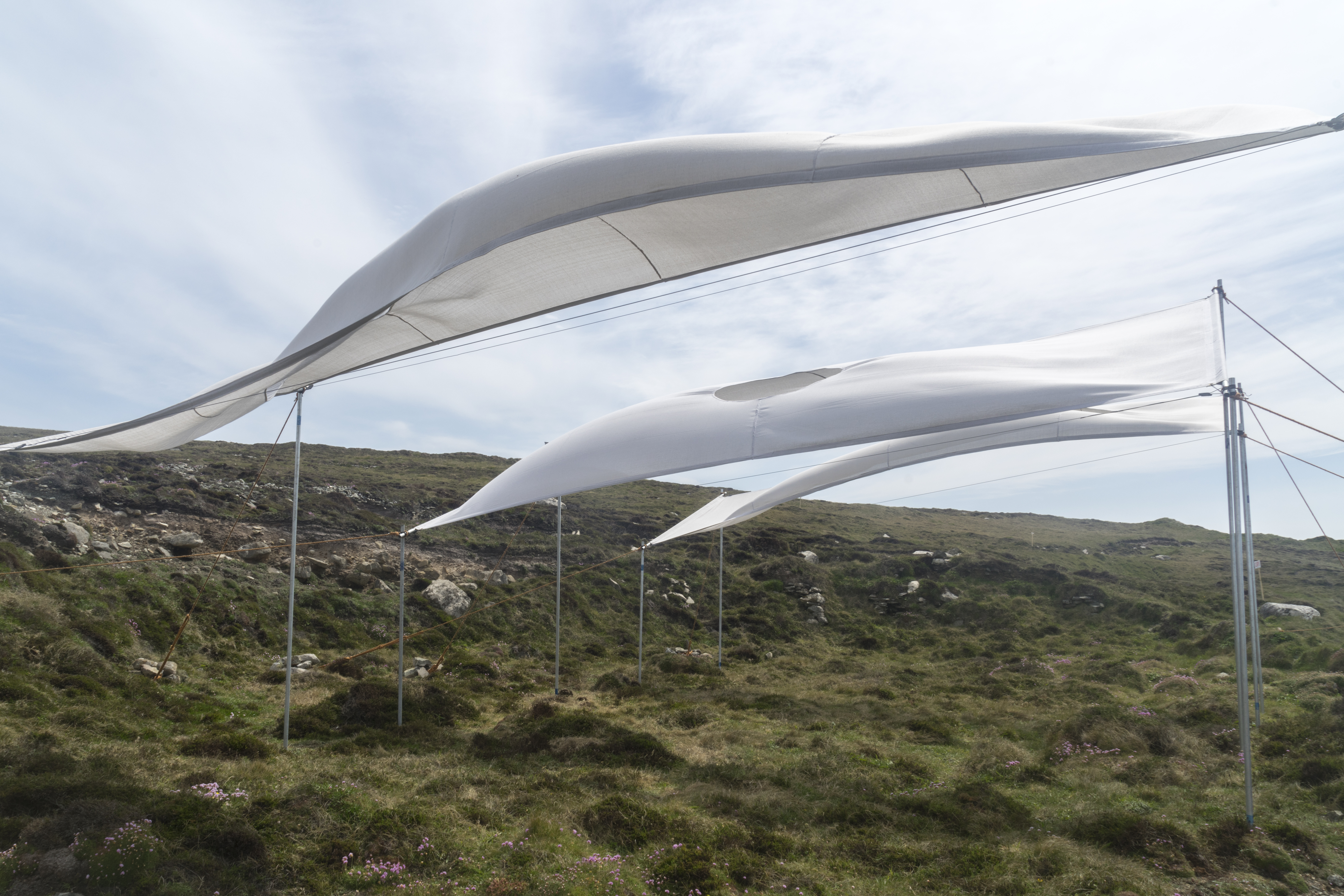 Inspired by the beautiful landscape of Brow Head, these flags frame the land, sea and sky. Due to the movement of the fabric, different elements of the view are revealed and concealed. The circular shape is a theme running throughout the artworks, with reference to the sun, moon and stars. The audience were invited to spend time with the flags, observing them at different points throughout the day and in different types of weather.




Cotton fabric, thread, tying wire, galvanised steel, rope, rocks
400 x 700 x 1100 cm
︎
Oii was commissioned by
Lay of the Land during Tombolo 19
, a site-responsive residency in Ireland. The work was a collaboration between myself and artist
Antonia Beard
,
Brenda Kearney
,
Melanie King,
Millie Egan and
Sofia Arredondo
.
Photos @Katrin Hanusch, Antonia Beard
All rights reserved. © Katrin Hanusch 2022